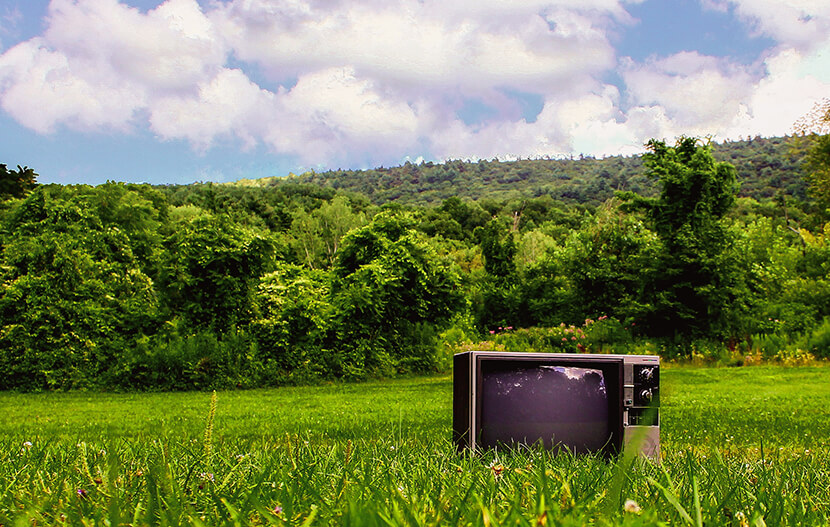 FTA Receivers, or free-to-air satellite TV receivers, deliver satellite TV and radio broadcasts via an unencrypted platform to give free satellite TV.

If you are looking to 'cut the cord' from subscription based TV services then a setting up an FTA satellite system could be a good solution, particularly if you only want very basic TV channels.
If you want more options, you could supplement the system with a streaming service like #ad Amazon Prime and create a budget conscious hybrid system. You can see our reviews for FTA systems & receivers below.
In a hurry … Here is our recommendation for the best #ad FTA Receiver on Amazon​
Review of FTA – Free to air Satellite Receivers
The number of choices for truly free satellite TV or FTA receivers have been reducing due to the move to more popular IPTV or streaming media players. The number of FTA channels are now focussed at special interest groups e.g. the #ad Glorystar for FTA religious channels. Although primarily more of a hobbyists solution. The greatest advantage of a free-to-air satellite receiver is no contract or monthly bills.
Another advantage of an FTA receiver is for use in remote areas, away from a good source of terrestrial or over-the-air reception, where an HDTV antenna struggles to get a good signal. Needless to say, if you live in a good signal area for over the air broadcasts you may find a cheaper alternative is to use an indoor or outdoor HDTV antenna.
You can check signal strengths in your location HERE. It's worth noting that most satellite receivers come with a built-in tuner for local over the air broadcasts. With the addition of an antenna you could obtain some free transmissions without having to invest in a new satellite box. You can also see North American FTA Channels lists HERE.
For more information on free TV, check out our 'Cord Cutters Guide' on optimizing your home entertainment setup.
FTA channels used to be broadcast on the old C-band with large dishes required to collect a signal. Fortunately, with the move to digital (DVB) broadcasts the dish sizes have shrunk down to a more acceptable size and FTA channels are now on the Ku band. Although Ku band dishes are smaller i.e. under 1 meter diameter, they are still usually larger than subscription based dishes.
To receive FTA channels, you're going to need to install an FTA Satellite Dish and LNB, which is a little trickier than fitting an indoor antenna, but not impossible. The cost of getting someone to install one will soon be paid off in the savings from not having to pay a monthly subscription.

There are two types of FTA receivers and systems to consider for purchase: –
1. Stationary FTA Satellite System: These systems comprise of a satellite dish, FTA receiver and linear LNB and are designed for specific targeting of channels. In this setup the dish is set in one position.
With a little due diligence, you can determine what languages, nationalities and shows are available. Once installed, you'd follow the directions for getting the optimum channels, i.e. where to point the dish
(You may need to invest in a satellite signal strength meter if setting this up yourself).

2. Motorized FTA Satellite System: As well as an FTA Receiver, this system requires an FTA satellite dish, linear LNB and a satellite dish motor. The motor is attached to the satellite dish and then connected to the receiver. It allows you to point the dish at any satellite.
With this setup, you give yourself access to any broadcast line up, maximizing your viewing experience.
It should be noted that whilst owning and operating FTA equipment isn't illegal there are people who have modified this type of equipment for more shady purposes – something that we do not recommend or support!
Combined with the advice in our cord cutting guide fine tune your TV programming and receive broadcasts that you might struggle to achieve with other providers. FTA systems are, all things considered, fairly inexpensive. Yet even the most expensive FTA Receivers will cost less than a few months of any subscription based service and are certainly worthwhile considering for the cost-conscious TV viewer.
My Top Choices For FTA Receivers
The above Amazon links will show you the latest price for these receivers